Snake Bite Pix
Look in the dictionary under "generous" and you will see a picture of my patient who was bitten by the copperhead snake.
Of course the story was blogged with her permission, but when she saw the reader comments asking about pictures, look what she sent me: (with permission to post them too)
[Reassurance: none nearly as gross as the pictures in the eMedicine Snakebite link from the previous post.]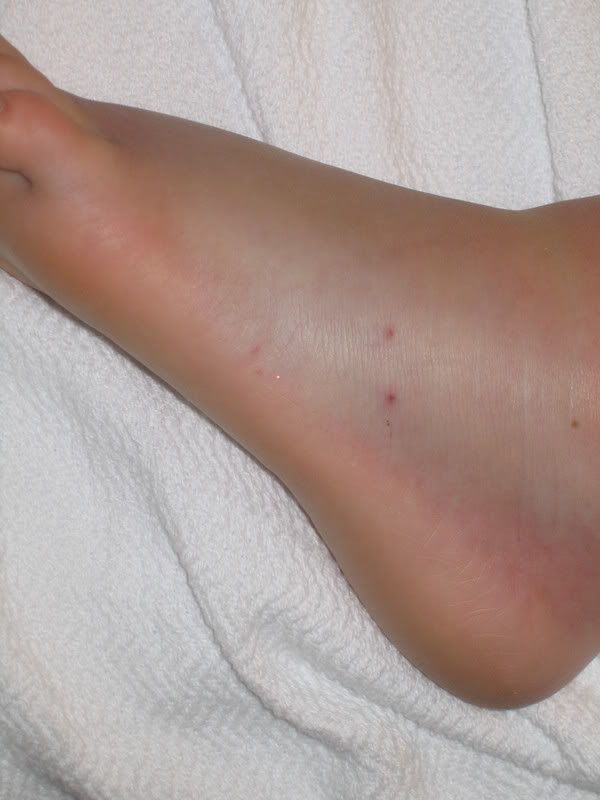 The two large purple dots are the fang marks. You can see two smaller, fainter dots more distally (to the left in the picture) that are closer together; these are from the snake's bottom teeth.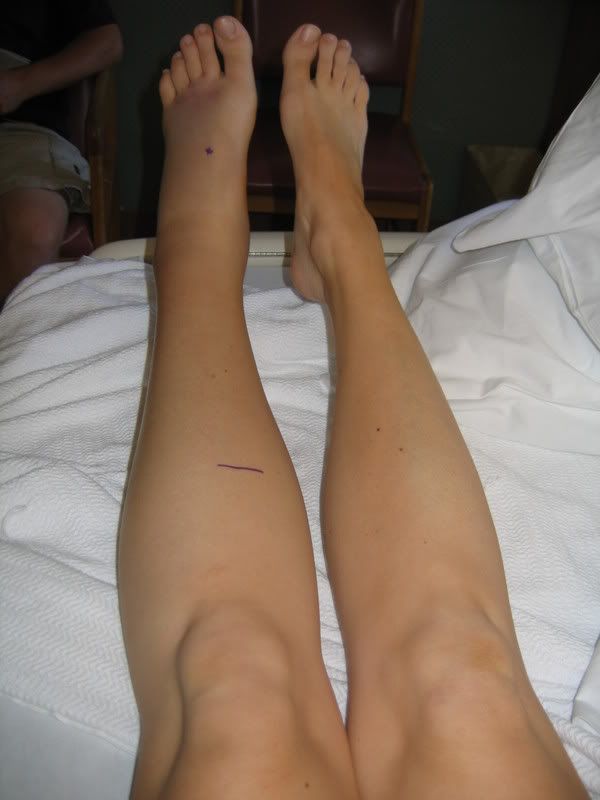 From the patient: "These pictures were taken early in the afternoon [the day after the bite.] By that night the swelling had moved above my kneecap." (Just compare her foot and ankle to get an idea.)
Hard to see the redness, but that's what this is showing along with the swelling. Not hard to imagine how much it must have hurt.
This is her calf and popliteal fossa area. By comparing the color to the skin of her arm, you can see how green it is.